Used BMW i3 police cars offered up in LA
It's been a long time since Los Angeles has provided any update on its push to use more electric cars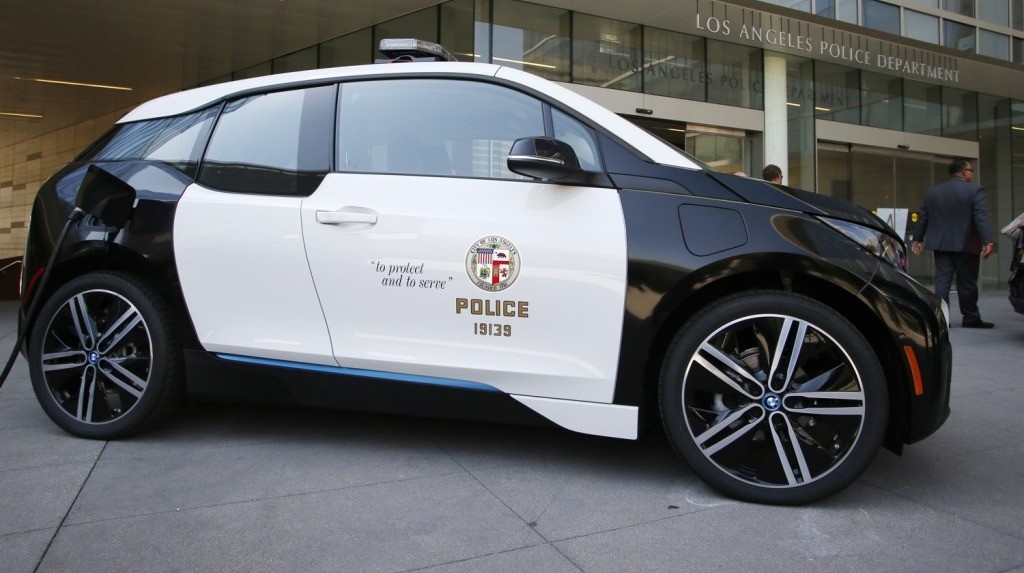 It's been a long time since Los Angeles has provided any update on its push to use more electric cars—including 200 BMW i3 EVs—in its police fleets.
Now many of them have ended up listed at New Century BMW, a dealership in Alhambra, in the greater Los Angeles area, as first reported last week by The Current Review.
New Century confirmed to Green Car Reports that the listed models are indeed from the LAPD. The paint scheme, wheel covers, seat trim, and other details closely match the vehicles as they were shown when BMW delivered the first large batch to the LAPD in 2016—except without any sign of police insignia, of course.
At the time of writing there appeared to be 18 such i3s in stock at New Century, with listed odometer readings ranging from 8,328 miles to 21,052 miles and sale prices ranging from $15,190 to $17,868.
Furthermore, they're listed as "government vehicles"—although with the Certified Pre-Owned blessing, which includes extended inspections, the reconditioning of some components and systems, and the transference of the initial 8-year battery warranty.
---