Towing with an Electric Pickup Might Pose Charging Challenges
While the EV powertrain is capable, without pull-through charging stations, electric trucks with trailers are going to be a challenge to charge....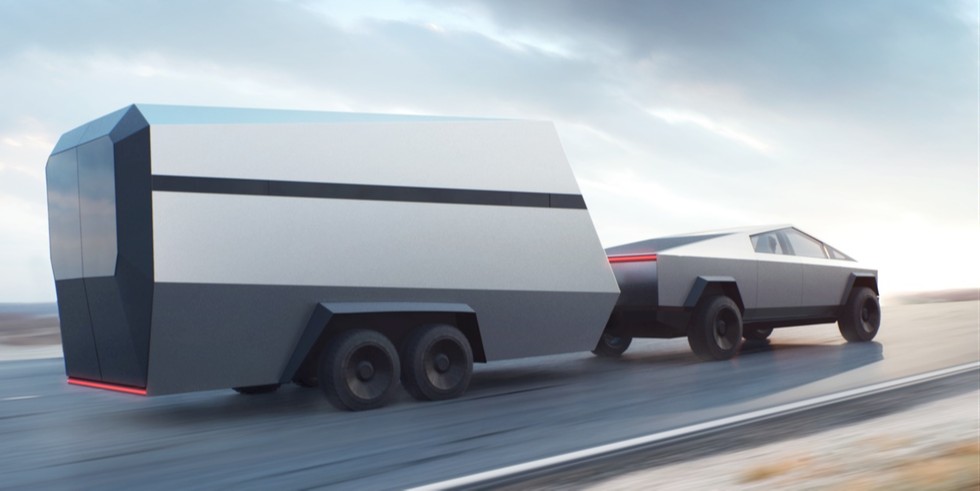 Electric pickups hauling trailers create a new charging station problem as many locations don't have pull-through stations. Without the ability to charge without unhitching a trailer, adoption could suffer for those looking to use the towing capabilities of the upcoming EVs.
Car and Driver reached out to Bollinger, Nikola, and General Motors, which are all preparing to introduce electric pickups, and found they are not yet ready to announce any tactics for solving this problem.
Charging-station companies are looking into the matter, but initially, electric-truck drivers with trailers might have to get creative during long drives.
Pickups are great for hauling and towing. And sure, most new trucks on the street do very little hauling or towing, but the potential to hook up a trailer to a vehicle and drag it to another location is a selling point. Traditional and startup automakers know that they need to have that towing capacity number out there for their upcoming electric trucks. Plus, it's easy to point to the torque granted to the trucks by the electric powertrain that should make short work of loaded-up trailers and campers. It's those campers and in some instances vehicle haulers that are going to cause some problems for these owners. How will they charge the truck to keep it on the road during a long drive?
At issue is charging stations. Most are built for a single vehicle to pull into a parking spot and are likely in some sort of shopping center. A truck pulling a trailer behind it can't fit into a typical station. There are pull-through stations but they're few and far between and currently, there's no way to know if a bank of chargers on your route has such a station.
The result could be the owners of these electric pickups unhitching their trailers just to recharge their vehicle. If automakers truly want their EV pickups to be purchased by people who will actually use the towing feature, they're going to have to work it out with the charging station companies.
Where this stands with some of the automakers is mostly unknown. Nikola said, "The company has not yet disclosed any talks with any groups around charging and does not plan on doing so for a while." Bollinger CEO, Robert Bollinger told Car and Driver, "We have not had any discussions with charging station companies concerning this specific situation. But thanks for pointing that out." GM for its part said it has nothing to share at the moment.
Some companies have already started trying to figure out the situation. Rivian's agreements with charging companies specify that it will need space to accommodate vehicles that are towing trailers, and it'll make sure there is room for this type of charging in its own charging network.
---